Uncategorised
Harajuku Lovers Fragrances
I'm a real sucker for cute, so you can imagine that my head almost burst when I spotted these adorable fragrance bottles in Clicks' Christmas cosmetics brochure yesterday. While indisputably cute, the dolly-shaped bottles left me pondering whether those more sophisticated than myself would consider them kitch or cool.
One Google later and I couldn't care less what the hoity toity might think, as I discovered that Harajuku Lovers is in fact gorgeous Gwen Stefani's quirky fragrance collection… and, in my mind, anything bearing Gwen's brand is cool by default.  *sigh of happiness*
Although this discovery sparked a vague recollection about ms. Rossdale's foray into fragrances, it was the first time I really took note… and boy am I fascinated!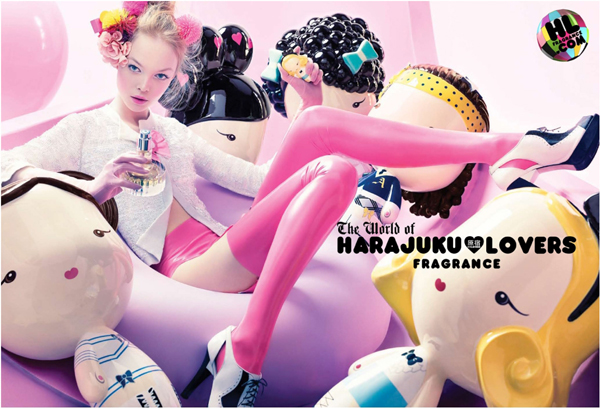 The Harajuku Lovers fragrance collection consists of 5 different scents – Love, Lil' Angel, Music, Baby and G – with collectible figurines to match. The limited edition Summer 2010 range was especially adorable with each sunny cutie sporting sexy swimwear and fresh new fragrance to match.
The fragrance range obviously forms part of Gwen's clothing and accessories line of the same name, which was launched in 2005. The entire Harajuku Lovers brand was greatly inspired by the eclectic cuteness of Kawaii fashion, an urban Japanese trend cultivated in the streets of Harajuku, and popularised to some extent by Gwen and her four Japanese back-up dancers.
The cute figurines (cuties for short) atop each of the bottles also then represents Gwen and each of the four "Harajuku Girls."
Intrigued? Why not make your way over to Clicks to check it out for yourself. Love, Lil' Angel, Music and Baby seem to be going for a special price of R349 for a 30 ml bottle. Might be a bit steep for your own pocket, but 'tis no less the season to be hinting for those little luxuries you can't afford yourself… no?